Lux & Go beauty package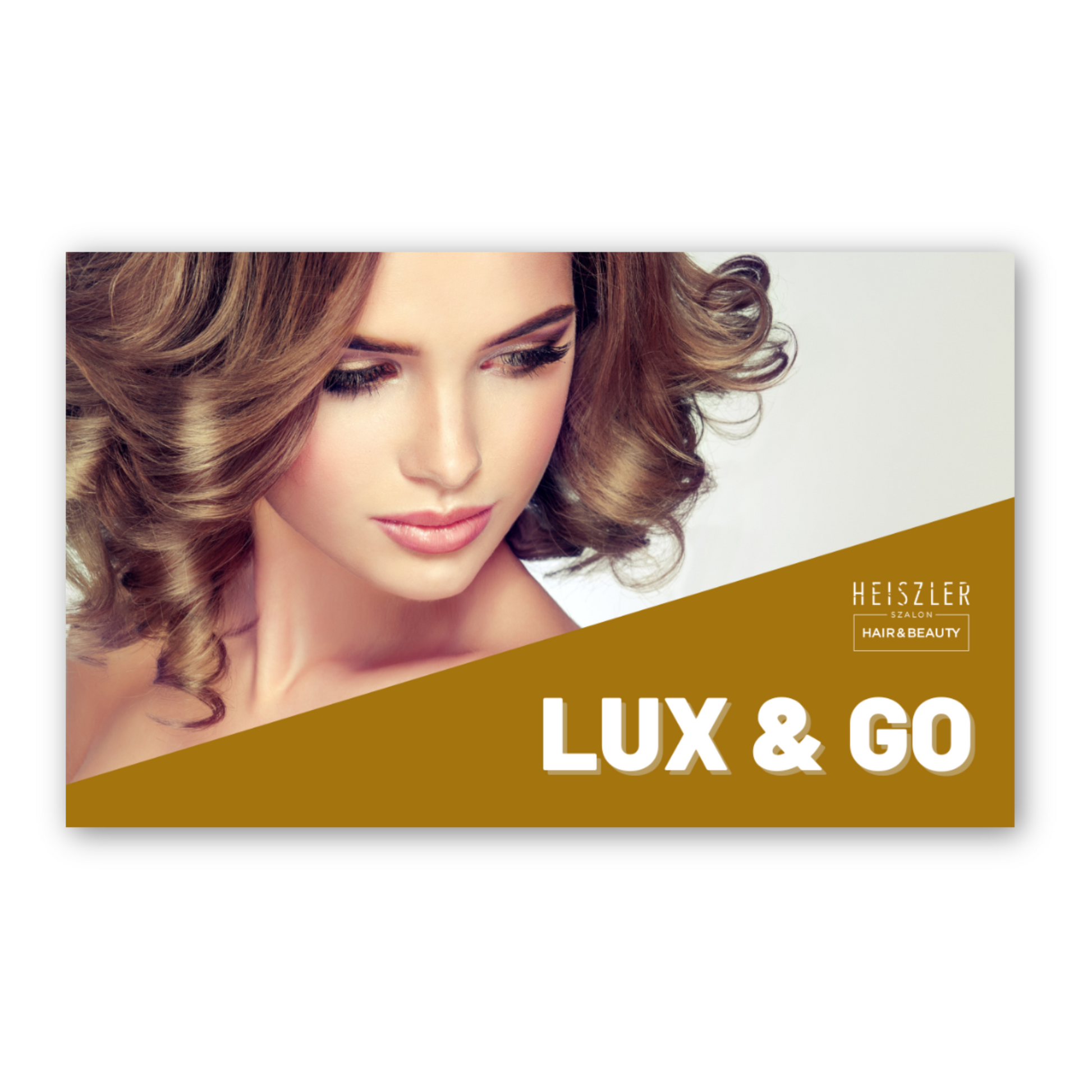 LUX & GO
Regular price
58,500.00 Ft
Regular price
Sale price
58,500.00 Ft
Unit price
per
Sale
Sold out
At the end of the Lux & Go express luxury pampering, you will leave our salon looking so perfect that everyone around you will wonder what is your secret to looking so amazing?
View full details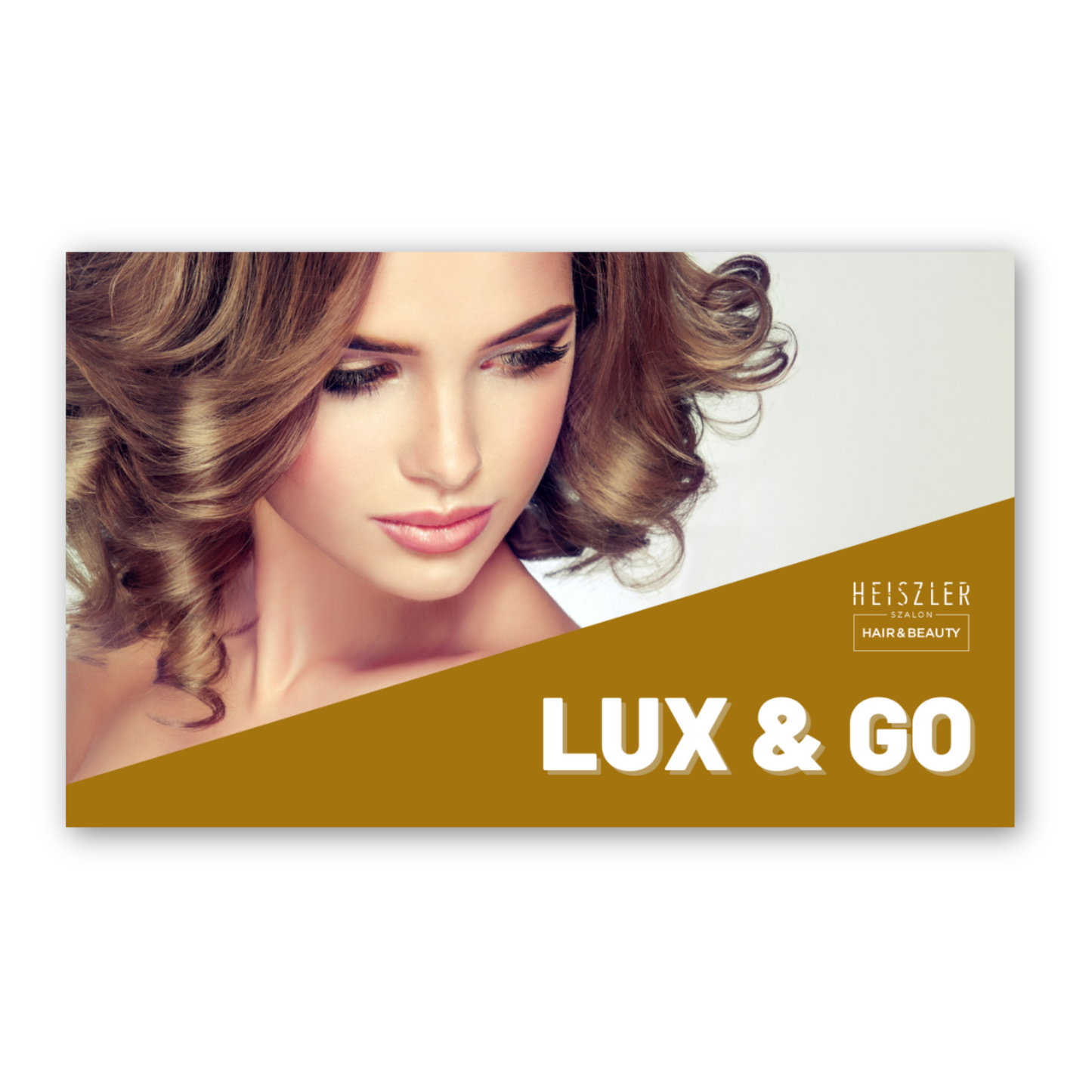 Do you have an important meeting in the evening, or do you just want to beautify in a flash? Then this package is for you. Several specialists work on you at the same time for maximum efficiency. Instead of commuting for hours between the nail technician, hairdresser and beautician, everything is in one place.
Service duration: 90 minutes
CONTENTS OF THE PACKAGE
30-minute facial massage

Relaxing facial massage with Babor ampoules of active ingredients suitable for your skin type.
HUF 16,500

Eyebrow make-up

Eyebrow shaping, coloring and eyelash tinting
HUF 9,000

Massage

45-minute refreshing Swedish massage
HUF 19,000

Hair washing and drying

Pampering hair washing and drying with straight or wavy styling
HUF 14,000
BONUSES
Skin care consultation + 3 Babor product samples from the products recommended to you during the skin analysis
Hair care consultation + 3 recommended Authentic Beauty Concept mini products as a gift from the products recommended during the consultation
Steampod hair treatment for straight styling.
Value of bonuses: HUF 20,800
I WILL BUY IT
Additional package offers
F.A.Q
How can I buy the package?

Choose which package you want, and after entering a few details, you can buy it comfortably with a bank card.

After successful payment, you will receive the voucher immediately by e-mail.
How long can it be used?

All our packages can be used for 3 months from the date of purchase.
How can I book an appointment for my package?

Appointments can be booked by phone at +36 20 227 5156 .

Since more professionals from all professions are available in our salon, we can provide an appointment for 1 week as soon as possible, during holiday periods this can change to 2 weeks.
Can I share the services included in the package with someone else?

This is why we invented our Sex & the City package, where 4 people could come to us at the same time. In addition, we are responsible for the treatment of one of you here. Our other packages can be used in their entirety by 1 person.
Can I request additional services for the package?

Of course, indeed! When we make an appointment with you for your package, let us know if you would like to add highlighter, wax, pedicure, or massage to the package.

+1 Tip: In addition to your face massage with active ingredients, you can also enjoy the Wiener body wrap and the Wave massage with a 50% discount.
Can I use the services included in the package over several days?

With our Lux & Go package offer, our goal is to set aside at least 1 day per month that is all about you, when you get down to it, slow down and don't rush. If you want to come on separate days, you can use the services separately, for which our package offers are not valid.
Can I choose the specialist?

Our specialists do an excellent job one by one, but of course you can choose if you want to request the package from a specific colleague, but we cannot guarantee an appointment within 1-2 weeks in this case.
What happens if I cancel or change the date?

You can cancel without obligation at least 2 working days before the day of the reservation, because that way we can fill the vacant place and we will not suffer a loss. However, in case of cancellation or modification within 2 working days, the value of the package will not be refunded.