IPL Permanent hair removal
IPL Permanent hair removal is one of the most modern and effective methods for removing unwanted hair. This treatment works gently and painlessly and provides long-lasting results, and is non-invasive, so there is no need for surgery or recovery time. The Intensive Pulsed Light (IPL) technology works with light pulses delivered to the skin, which have a targeted effect on the hairs without damaging the skin.
With its treatment-like application, IPL Permanent Hair Removal gradually reduces hair growth, which ultimately means that the skin remains smooth and silky for years. The treatment can be generally applied to all areas of the body, including legs, arms, face, armpits and intimate areas!
If you want to get rid of the burden of constant hair removal and achieve lasting results in reducing hair growth, then IPL permanent hair removal is a great option. Don't hesitate, make an appointment today!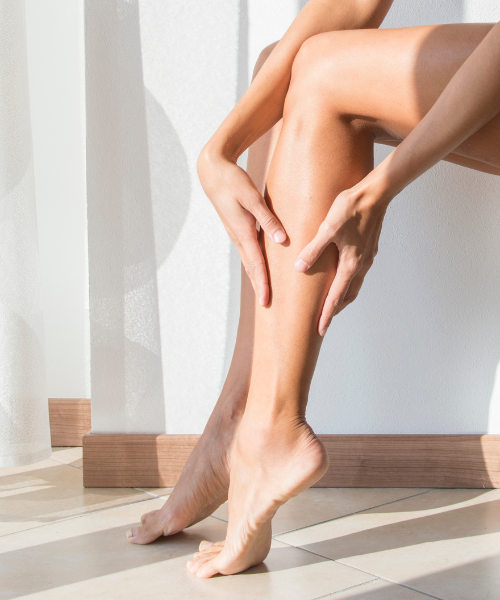 We recommend it to you if you want smooth and silky skin in the following areas:
face (mustache, chin, neck, sideburns),
nipple,
armpit,
so,
belly band below the navel,
arms,
legs,
style, or entire intimate area
How does IPL Permanent Hair Removal work?
Short but high-energy light pulses from a special light source can only reach the hair follicles that currently have hair. The light energy is absorbed by the hairs and converted into heat. The heat is conducted by the hair to the hair follicle, which "releases" the hair due to the high heat and ceases to function as a hair follicle, it will not grow new hair, the hair in it will fall out over time after the treatment.
There are many "sleeping" hair follicles in the skin, in which there are no hairs, the flash light does not reach them - because there is no hair to guide it. As a result, the treatments must be repeated, more often in the beginning, and after a longer period of time extremely rarely, only every few years.
What to expect during IPL Permanent Hair Removal ?
As with all treatments in Heiszler Salons, IPL Permanent Hair Removal is preceded by a free consultation. During the consultation, our beautician performs a skin analysis and then compiles your personalized complex hair removal program. You will also receive comprehensive home care advice, which you can follow to maximize the result.
After the treatment, sunburn-like redness and stretching of the treated area may occur.
If you would like to learn more about IPL Permanent Hair Removal, sign up for a free consultation today or contact us at one of our contact numbers.