THIS CAN'T GO ON LIKE THIS…
In this fast-paced world, it's essential to slow down a little sometimes. If you also notice that you are more tired or irritable than usual, then it is time to stop for a moment.
Just slow down and enjoy life.
Believe me, everyone needs a little relaxation.
Our massage therapists are happy to treat every part of your body. Whether you struggle with persistent pain or prevention is your goal, we can help. But if you "just" want a little relaxation, you will still be in good hands.
In each case, we will discuss in advance what intensity of massage you want on the given occasion, so you can relax during the entire massage.
Moreover, you can come to us with any kind of muscle pain, as our therapists have 8 years of therapeutic massage experience.
Read on and choose the type of massage you want!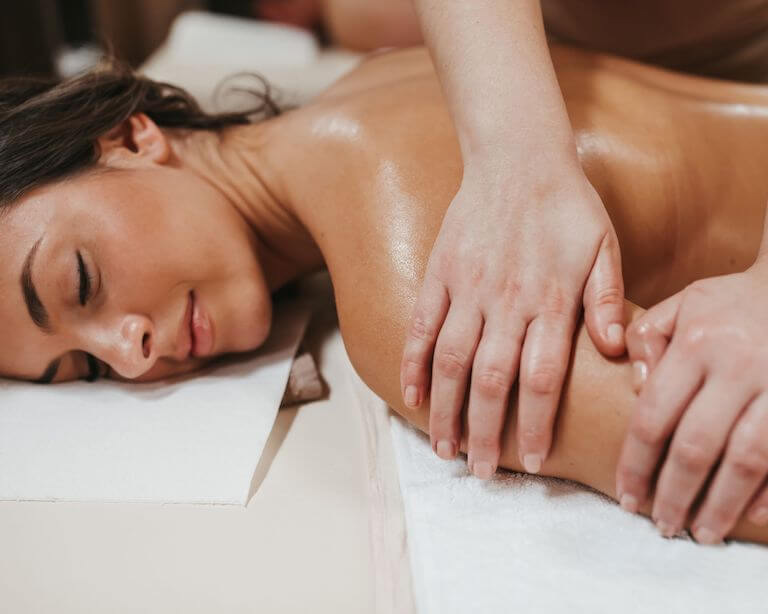 THE CLASSIC: SWEDISH MASSAGE
Swedish massage is the most common massage therapy, which aims at complete relaxation and regeneration of the body. Masseurs use different pressure techniques to release tension and relax muscles. Swedish massage can help relieve pain and reduce stress, but it also improves blood circulation and movement. As a result of relaxation and increased blood circulation, you can get a real boost of energy even after just one session.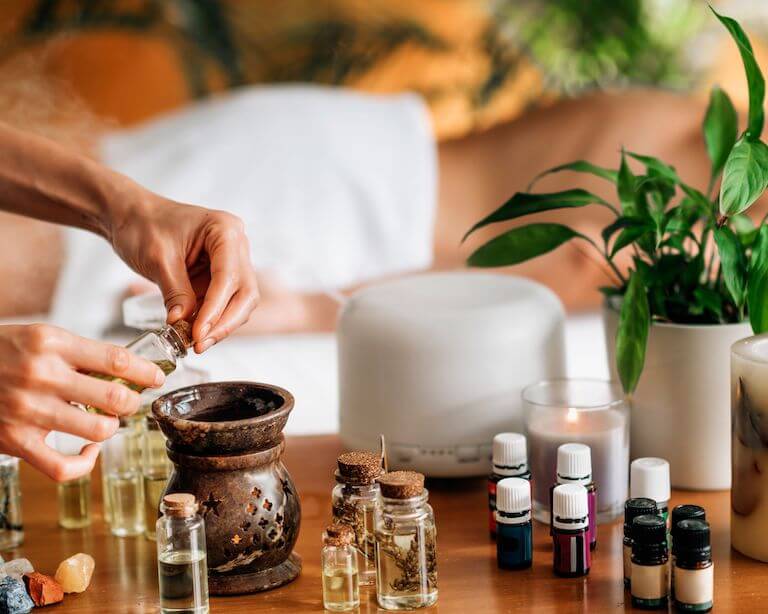 THE SPECIAL: AROMATHERAPY MASSAGE
The aromatherapy massage is a real specialty, in which we use a unique essential oil mixture for the massage oil. The essential oils are absorbed during the massage, so they affect the mental and physical state through the skin and nose. Essential oil aromas inhaled during diffusion directly affect emotions through the limbic system of the brain. It has been used for thousands of years for natural medicinal purposes, including reducing stress, boosting the immune system, increasing energy, and improving skin health. The effects of essential oils include anti-inflammatory, antiviral, antibacterial, antiseptic and antifungal properties, as well as stimulating and calming effects.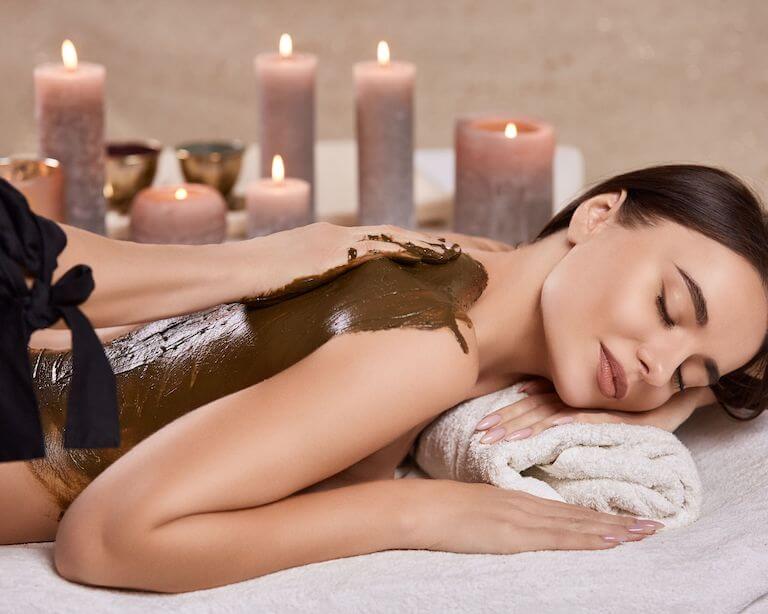 THE BOLD: CHOCOLATE MASSAGE
The chocolate massage is a far from ordinary, relaxing therapy that soothes and reduces stress with the rich aroma of chocolate and the active ingredients found in cocoa, while tightening and moisturizing the skin. The fragrance and skin care effects create a calm environment during the massage. A chocolate massage is the best way to enjoy the benefits of chocolate without the calories. After the massage, you have the opportunity to take a shower and ask our hairdressers to wash your hair, so that you can tackle the daily challenges with fresh energy and a perfect hairstyle.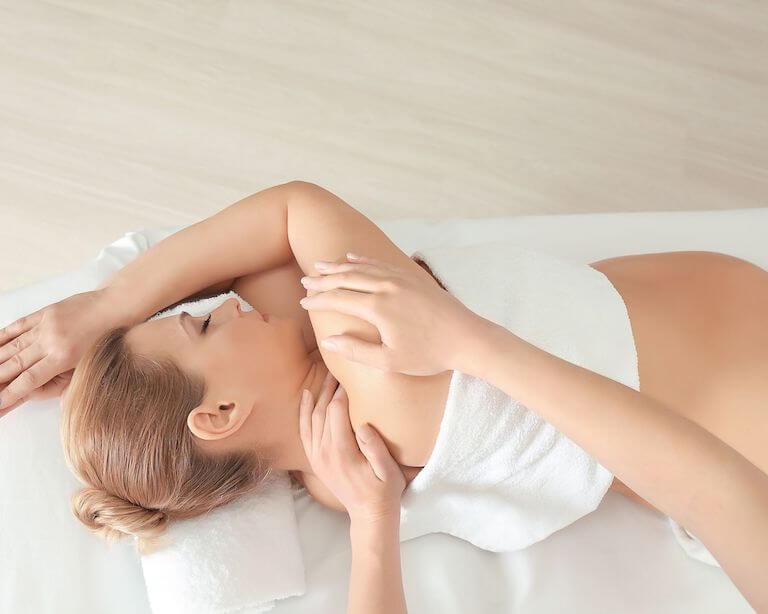 THE CAREGIVER: MASSAGE FOR THE MOTHER
Massage during pregnancy is safe after the second trimester if your doctor allows it. It is best to go to a masseuse who is trained in maternity massage and has a degree in therapeutic massage and is aware of the anatomy of the pregnant body. During the massage, we constantly ask for feedback from the expectant mother about her feelings and avoid certain reflex points in order to reduce blood flow. Prenatal massage can relieve insomnia, joint pain, neck and back pain, leg cramps, sciatica, dropsy, headaches. What's more, if you'd like , our hairdressers will wash and dry your hair after the massage, so you don't have to bother with the uncomfortable hair-washing tour at home.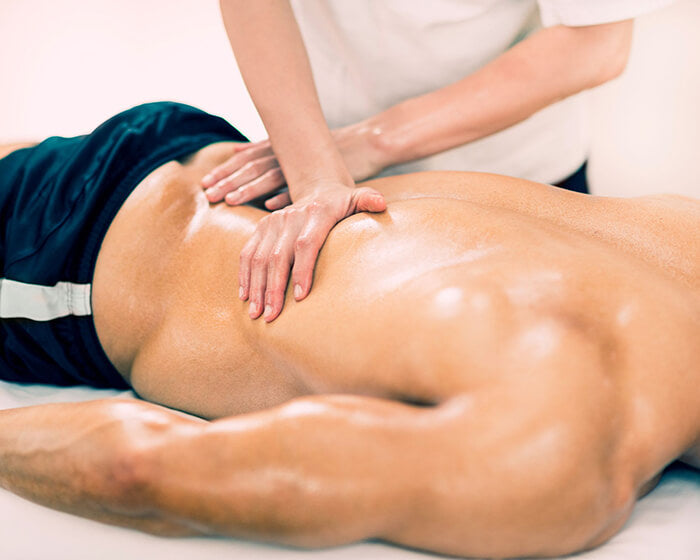 THE MUST: SPORTS MASSAGE
The purpose of the sports massage is to correct soft tissue problems and loosen extremely tight muscles, which can be useful primarily for our guests who perform regular physical activity. Even just one session can help improve pre- and post-workout performance, aid recovery and prevent injury. This style of massage dates back more than 3,000 years in China, India and Greece. Today, there are many forms of massage available to maintain health and well-being, which can be useful for both professional and hobby athletes.
WHY CHOOSE THE HEISZLER SALON?
Calm and comfortable environment

The Heiszler Salon provides an exclusive, quiet and comfortable environment where you can completely relax.

Personalized massage

We customize the massages according to the individual needs of our guests in order to achieve the best effect.

Convenient appointment booking

Booking an appointment is also simple and convenient, so that we fit in as best as possible with your busy schedule.

Multiple options

We use several massage techniques to find the best solution for your personal needs.

Experienced professionals

Our expert masseurs work with their best knowledge and attention to make you satisfied with the experience.

Health is important

We are committed to supporting a healthy lifestyle, an essential element of which is physical and mental refreshment.
MEET OUR EXPERIENCED MEDICINE MASSAGES
Our massage therapists are highly trained and experienced professionals who are committed to improving your health and alleviating any pain you may have.
All our masseuses have undergone strict professional training and have the appropriate qualifications and licenses to practice massage therapy.
In addition to expertise, we also pay attention to individual needs and comfort, thus ensuring a pleasant and efficient treatment experience.
Our massage therapists tailor the treatment, taking into account your individual health and physical condition, as well as your goals.
BEAUTIFUL ANNA MARIA
I have been actively working as a masseuse for 9 years. I obtained my medical massage qualification in Keszthely. I spent my internship in Hévíz, at the Szent András Rheumatic Hospital and Tófürdő. I was lucky enough to gain experience in the fields of Swedish massage, sports massage, therapeutic massage, maternity massage for 3 years in the same place. It was an incredibly uplifting feeling when, during a rehabilitation process following musculoskeletal surgery, I was able to greatly contribute to the speedy recovery of patients.
In 2015, I also got to know the world of SPA massages. I continued my career in a famous luxury SPA in Budapest, where I learned relaxing and different experiential massage techniques. I got to know the beneficial effects of chocolate, coffee and essential oils, which I combined with different rituals. It was a good feeling to create such a relaxing environment for my guests, where they could completely break away from the everyday grind, take care of themselves for a few hours, relax and recharge.
I brought my experience gained over 9 years to the guests of the Heiszler salon. I hope to meet you soon!
I AM BOOKING AN APPOINTMENT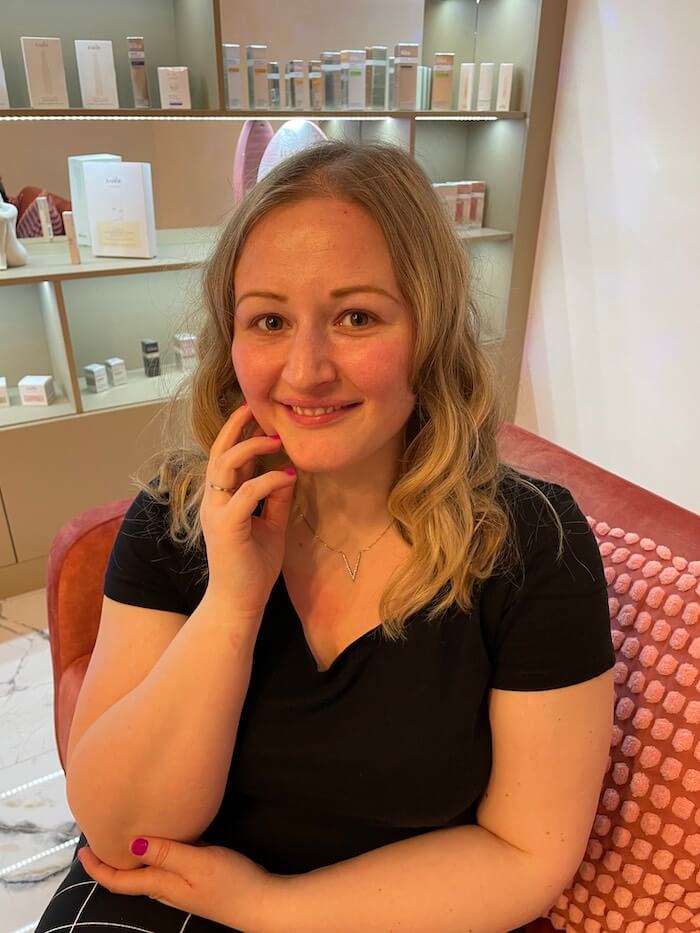 KRISTINA MAYER
I obtained my medical massage qualification almost 10 years ago. I worked for 4 years in a SPA beauty salon in London, and after returning home I got a job in a famous luxury spa in Budapest, where I was a senior masseur and SPA manager for 5 years. In addition to the classic medical and Swedish massages, the chocolate and coffee massages, which are my personal favorites, were extremely popular services in both places. My guests are always curious about these special massage therapies, they don't understand what chocolate and coffee have to do with massage. This feeling cannot be put into words, you have to try it! My guests enjoy it not only because of its smell, but also because it hydrates the skin, invigorates and refreshes the mind. Thanks to my experience in the profession, I have developed a special ability. I tune in to my guests very quickly and with the greatest care and efficiency I find their points that cause pain.
Feel free to search if you want a luxurious recharge that affects all your senses, or if you are struggling with muscle pain due to bad posture!
I AM BOOKING AN APPOINTMENT